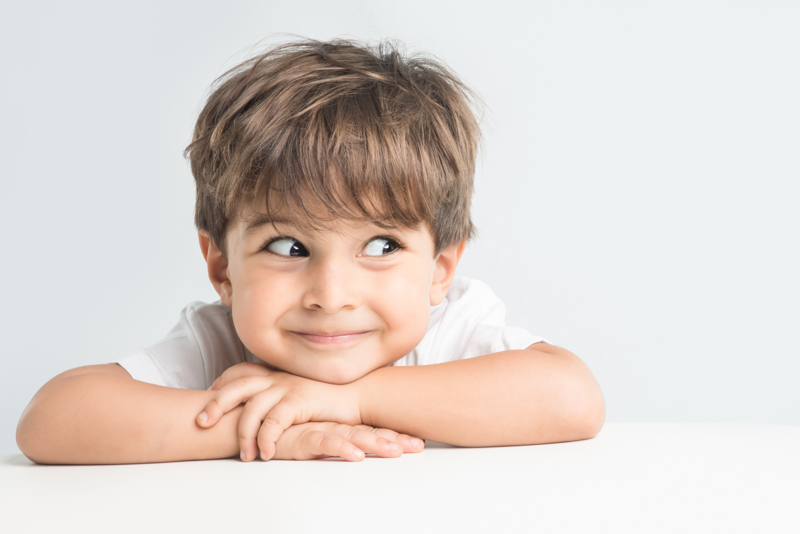 Guest Writer: Dina Alexander, founder of Educate Empower Kids
Almost three years ago I had my first "porn talk" with my kids. This came about after reading a simple article about teens and their ever increasing access and inevitable use of pornography. As I read, I became frustrated, then scared and finally determined. I knew I had to educate my kids immediately about this danger, as well as every parent I came in contact with.
I didn't have all the answers that first day, but it didn't matter. I opened the door to a new dimension in my relationships with my three kids. A dimension that brought a closeness and unity to our family that was not there before.
Just days after this first talk, I began doing serious research into the devastating effects of porn consumption by children. I read, I dug, I pondered, I planned and within a few months I had created a non-profit organization. An organization that focuses on teaching parents how to create deep connections with their kids and start some pretty challenging conversations about the dangers of pornography, and its opposite, healthy sexuality.
In those first few months of researching, organizing and layering conversations with my kids, I had a tremendous worry. Was I "giving my kids ideas" (or creating an unhealthy curiosity that was not there before)?
The answer became apparent. Yes! I was "giving them ideas."
And I want you to give your children the same ideas.
Give your kids the idea that you are a great source of reliable, honest information.  Let them know through your words and actions that you can speak calmly, comfortably and rationally about human issues that affect all of us, namely, curiosity and sexuality. As you initiate discussions about these topics and pornography, share your personal experiences, spiritual values and expectations kindly and thoughtfully, your child will soon get the idea that his parents are human and make mistakes.  They will also see that you are ready to talk about "tough" topics and more importantly, listen to them. I promise you as you answer your kids questions openly and sincerely and they will come back to you for your wisdom and empathy.
I also want you to give your kids the idea that there is nothing shameful or "awkward" in asking questions about and discussing one of the most amazing experiences available to human beings: true intimacy expressed through sexuality. By discussing the positive aspects of sex, you can help them know that sexual intimacy is good, beautiful and enjoyable. Follow this up with a discussion about healthy sexuality's opposite: pornography. Take the time to explain how porn is the opposite of intimacy, can be addictive, can condition the brain, harm relationships and damage a person's ability to relate and empathize with others.
Finally, if you continue these discussions at each stage of development, your child will get the idea that curiosity is a God-given gift. He will get the idea that his feelings and questions are normal and natural when you let him know that any question is okay and that you will not judge him harshly for asking ANYTHING.
So if you find yourself saying, "I don't want to give them ideas." My answer to you is "Yes! Yes you DO want to give them ideas!" By tackling these crucial topics, you and your child will grow closer together and she will know that she can rely on you to provide helpful information in a loving manner. Here are some topics to guide your conversations:
What Does a Younger Child Need to Know About Sexual Intimacy?
Protective Information (my body belongs to me, good touch/bad touch, how to say "no")
Bodily Knowledge (anatomy, functions of anatomy, where do babies come from)
Relationship Basics (self-respect, respect for others, romantic love vs. friendships)
Media Savvy (healthy and unhealthy media messages, body image)
*When your child is ready, discuss the mechanics of sex
What Does a Younger Child Need to Know About Pornography?
What it is (define it)
Where it exists (smartphones, tablets, computers, etc.)
What to do when you see porn (Name it, Get away from it, Tell parents, Discuss feelings with seeing it, Deconstruct the images seen, How to prevent further exposure)
Why it should be avoided
What Does an Older Child/Teen Need to Know About Sexual Intimacy?
Sex is healthy and amazing
Intimacy (connecting with another human being) should be the focus
Positive and negative aspects of sex
Protective Information (consent, how predators groom kids/teens)
Bodily Knowledge (puberty, body image, masturbation, mechanics of sex)
Relationship Advice (self-worth, boundaries, healthy vs. abusive relationships)
Media Savvy (healthy/unhealthy media messages, sexting, social media)
What Does an Older Child/Teen Need to Know About Pornography?
There is an industry targeting him/her
It is addictiveIt destroys relationships
It is damaging to society
There is a way back from a porn habit/addiction
For more helpful information, conversation starters and great discussion questions for you and your kids, please check out How to Talk to Your Kids About Pornography, 30 Days of Sex Talks, Empowering Your Child with Knowledge of Sexual Intimacy or 30 Days to a Stronger Child available on Amazon (LINK: http://amzn.to/1TEMnUr)