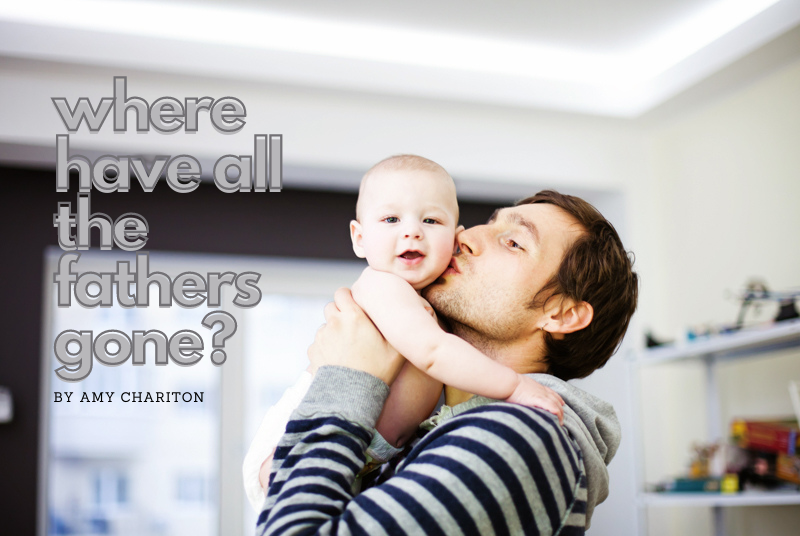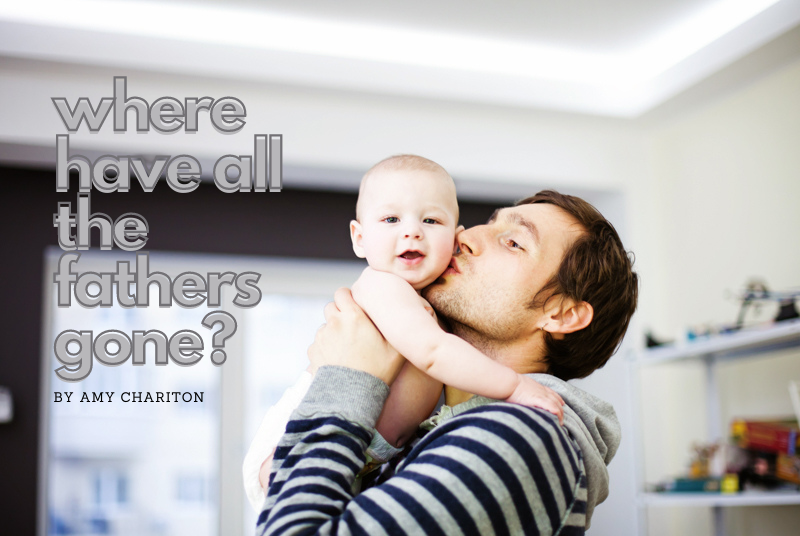 My Dad's Influence
Growing up in a family with 9 kids — 8 girls and 1 boy — my dad did everything he could to meet our needs and to keep us safe. When I was young, my dad would go around the house late at night after everyone was home to lock the doors. This is just one simple way my dad worked to keep his family secure and protected. I felt safe, cared for, and even more importantly, deeply loved when my dad was around. 
His influence on me and our family was profound. He was kind, involved and worked hard to provide for and protect our family. He strove for continual improvement in his life and loved my mother fiercely. I couldn't be more grateful for my dad. Can't you just see how much he loves his family in the photo below?
Unfortunately, the scenario I grew up in is not the reality for a large number of children growing up in the world today. And I know there are many amazing single moms among us raising their children to the best of their ability. However, this circumstance is not the ideal for families. Research shows that children thrive best with a mother and a father to care for and raise them. Children with involved dads do better emotionally, socially, and academically than kids without dads around.

The Problem with Fatherlessness
Unfortunately, fathers' influence in the home, community, and world is rapidly diminishing. According to the U.S. Census Bureau, 19.7 million children, more than 1 in 4, live without a father in the home. As fatherlessness becomes more and more commonplace, you may be tempted to ask, "Is it really that big of a deal?" The answer is a resounding YES! And here's why.
Fatherlessness is at the root of what drives so many problems with kids growing up in the world today. Research shows that kids who grow up without dads at home are much more likely to engage in behaviors that are detrimental to themselves and to society. 
Without a father in the home, children are: 
Twice as likely to drop out of high school
More likely to abuse drugs and alcohol
Four times more likely to live in poverty
Seven times more likely to have a teen pregnancy
The evidence is clear that having a strong and stable father or father-figure in the home leads to strong children, families and communities. 
One Solution: Watchdog Dads
Not only do we need dads at home, but we need them in the community as well. In 2012, I served as the PTA (Parent Teacher Association) president for my children's elementary school. While serving, I learned about a program called (Watch D.O.G.S (Dads of Great Students) and decided to bring it to our school.
It was amazing to see the difference this program made in the school and community. Each week dads would volunteer to help around the school and in the classroom. Seeing dads (or grandpas or uncles) participate on a daily basis was incredible! The kids loved seeing that father figure (or even their own dad) wearing his watchdog t-shirt with pride, walking down the halls, smiling and giving all the kids high fives. Students would follow him around as if these dads were rock stars—and they practically were! 
Kids would line up to sit by him at lunch, beg for his assistance in the classroom and light up when they saw him as they came and left for school each day. Everyone wanted the "dad" on their team at recess. Every day I noticed that the Watchdog Dad was a force for good! These Watchdog Dads showed people at school and in the community just how important fathers and father-figures really are.
What Can We Do?
We can no longer casually sit on the sidelines. This issue is real and important! We can and should promote fatherhood in our homes and communities. Here are some ways to make a difference and get involved:
We need to praise and support fathers in their fathering. As the dads around us step up to their roles as fathers, we must look to their example and honor the gift of fatherhood. We must also help fathers take their place in our homes and communities. Having a father in the home is a great thing, but we need fathers who are actively involved in their children's lives, who set a good example for them, who live honorably, who provide for physical and emotional needs, who participate in the home with loving authority, and who protect their children in every way he can. 
While the number of fatherless homes is devastating, the goal is not to merely have dads home. We're not just saying, "Let's get dads back in homes." We're saying, "Let's get dads doing good fathering." 
The saying goes that kids don't come with an instruction manual. Yet thankfully for today's dads, there's no shortage of fabulous resources to support fathers. If you're a dad that's sitting on the sidelines, jump in and take your place as a father! For the rest of us, our job is to cheer these dads on in their efforts to become present and improved fathers.  As we do our part to promote and strengthen fatherhood, we're strengthening the entire family, the community, and the world. 
For more information on the importance of fathers, check out fatherhood.org for statistics, research, and resources.
Meet the Author
Amy Chariton is currently finishing her undergraduate degree in Marriage and Family Studies and following graduation wants to pursue a master's degree in Marriage and Family therapy. She is married to her sweetheart of 20 amazing years. They have 4 kids who are her whole world. Her hobbies are trail running, hiking, backpacking and anything in the Utah mountains.