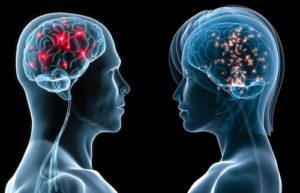 Generally speaking, husbands want to have sex more frequently than their wives. This probably doesn't surprise you. But, you may be surprised to learn that this mismatch can actually strengthen your marriage.
But first…
Pop Quiz for You Wives:
Ladies, be honest, do you ever intentionally stay up later than your husband – under the guise of doing important stuff  – though you're secretly giving hubby enough time to fall asleep before you get to bed?
Or, notwithstanding persuasive evidence about the importance of marital kissing (see my article on the six second kiss) do you sometimes withhold your lips in fear that they may send an unintended message?
Maybe you routinely make not-so-subtle comments as you get into bed?
Monday – "Whew, I sure am tired tonight, that exciting Monday Night Football game drained me."
Tuesday – "Those allergies seem to have returned in force, you really don't want to kiss me right now."
Wednesday – "I've got a busy day tomorrow, busy, busy, busy…need some solid REM"
Thursday – "I'm pretty sure I'm coming down with smallpox (if not something worse). I'll understand if you want to sleep on the couch tonight."
Friday – "…I'd love to, but I just 'started' this morning."
Husbands, Quit Laughing – Your Turn for a Quiz:
Men, do you suddenly become quite a bit more helpful around the house when you are "in the mood"?
Do you find yourself frequently thinking about having sex with your wife, yet you forget other details about her – such as her birthday?
Are you surprised to find out that true intimacy includes much more than just sex? (If you don't believe me, ask your wife.)
Supported By Research
These are clearly extreme stereotypes that likely don't accurately describe your marriage. But, research does suggest that, generally, husbands desire sex more often (and often much more often) than wives.
Of course, your marriage may not follow the statistical "norm." And, in some marriages, wives may want as much or more sex than their husbands. But for any couple with mismatched levels of sexual desire, what can be done? What should be done? And, how on earth can this actually strengthen a marriage?
Wouldn't it be easier if men and women were created more equally with regard to sexual desire? Really, just think about the conflict and frustration that could be removed from marriage if both spouses were completely in-sync with regard to when and how often to have sex. In fact, wouldn't marriage be easier if spouses were also hard-wired to spend money the same way, or if they preferred the same vacations, restaurants, and entertainment?
In short, yes, this would be easier. But on the other hand, we would be missing a fantastic opportunity for growth!
A Broader View of Marriage
If the purpose of marriage was individual and immediate gratification, then a sexual mismatch may seem disastrous. And, while I fear too many people see marriage with this "what's in it for me" mentality, truly successful couples have a much broader view of marriage. These couples genuinely care about their spouse's needs more than their own (inside and outside of the bedroom)!
Marriage, more than any other relationship, grants us the ongoing opportunity to overcome our selfishness by striving to put our spouse's needs before our own. And the sexual aspect of marriage provides an ideal opportunity to be lovingly selfless.
Thus, in a very real way, couples that learn to bridge their "sexual mismatch" by openly communicating and tenderly compromising will become stronger as a couple!
Marriage is More Than Just Sex
While marriage consists of so much more than simply sexual satisfaction, I am convinced that a marriage cannot be truly happy if there is lingering frustration in this aspect of the relationship. I love this quote by Dr. Douglas Brinley:
Marriage is not just for sex, of course, but sex is a profound means of expressing love and commitment. It is designed to be a physical, emotional, and spiritual union; hence a high form of validation. Just as a good marriage increases sexual interest, so satisfactory sexual relations adds soul-binding emotional strength to marriage. There are few ways as powerful as the sexual union of a man and woman that are so expressive of mutual love.
How Healthy is Your Sexual Relationship?
The good news is that countless couples thoroughly enjoy their sexual relationship and view it as an important part of a healthy and happy marriage. The bad news is that, for too many couples, physical intimacy is a cause of stress, disappointment, and frustration.
So how are things going in your marriage? (This is rhetorical; please don't email us with a response.)
I hope things are going well for you! However, some of you may be inadvertently guilty of sexual ignorance or sexual selfishness. For instance, do you know how often your spouse desires to have sex during a week or month? Likewise, do you know if your spouse is currently happy with the state of your sexual relationship? Do you two talk about this important aspect of your marriage? Are you genuinely concerned about your spouse's needs and desires?
Remember, your sexual relationship has the potential to be a wonderful aspect of a healthy marriage. It can also be an area of disagreement, stress, and frustration. How we respond to the "sexual mismatch" can greatly influence our overall marital happiness!
Next Steps
I challenge you to sincerely ask yourself,  "How can I be more selfless and less selfish with regard to our sexual union?" For some of you it may mean seeking sex less often out of kindness and love for your spouse. For others it may be accepting a spouse's advances more often (and even initiating love making periodically). Whatever it may be, have the courage and kindness to act on those thoughts! Your marriage will be stronger for it.
And, because there are so many couples who silently struggle in this area, please take a minute and share this article through email and your social media channels. Together, we can help strengthen marriages!